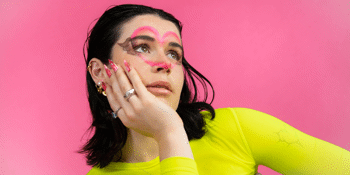 Franko Gonzo Inc.
Franko Gonzo - Live Show
Zhuli & Your Girl Pho (DJ Set)
The Leadbeater Hotel (Richmond, VIC)
Friday, 15 July 2022 8:00 pm
Bursting onto the pop music scene with her impressive debut single 'Planet' Franko Gonzo is quickly gaining traction. With support from Triple J, a set at St Kilda Festival and multiple years of industry experience under her belt, Franko Gonzo is now presenting her first ever full production headline show. Supported by Zhuli (Syd) and a Your Girl Pho (DJ set). The music is glittery and gritty, fun and upbeat and complemented by moments of power and depth, with Franko's stunning and wide vocal range shining through.

Franko Gonzo will be joined by her incredible 3 piece band made up of Moses Carr, Nic Park and Emma Rumble. This will be her ONLY headline show for 2022.

Tickets on sale now!