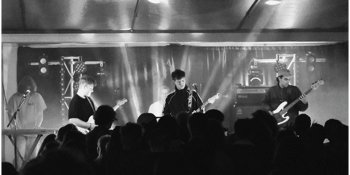 Radar - Single Launch
TBC
The Leadbeater Hotel (Richmond, VIC)
Saturday, 11 December 2021 8:00 pm
Melbourne's indie rock five-piece, Radar, consists of Matt Loxton (vox/guitar), Haydn Parker (guitar), Liam MacGregor (bass), Tommy Landmann (keys) and Ollie Crutchley (kit).

From starting of gigging in backyards to now selling out headline shows, the band has plenty of gigs lined up for 2021.

Their latest single "Under The Sun" is out now!!