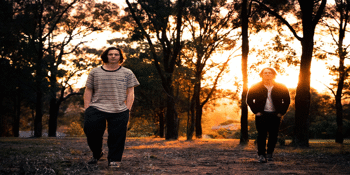 Lucky Day presents...
Lucky Day - 'Good Mother's Hell' Tour
Tudor Club & The Jürgens
The Leadbeater Hotel (Richmond, VIC)
Friday, 2 September 2022 8:00 pm
From the Hunter Valley NSW, Lucky Day are stoked to announce that they will be hitting the road for their debut tour along the East Coast of Australia to support the release of their latest EP 'A Good Mothers Hell'. Fresh out of the studio, the boys are beyond excited to bring their high energy show to your town and share their music with you.
Following the release of the two latest singles 'Irresponsible' and 'Buried In Snow' From the new EP, Lucky Day have attracted quite a bit of attention from all areas of Australia as
they continue to expand their fan base and have bucket loads of fun playing their music to you.
In recent years Lucky Day has taken their love of music from jamming out in the shed to playing Headline shows in Canberra & Newcastle as well as supporting bands such as Crocodylus & Camino Gold.
Since Forming in 2019 Lucky Day's Brady Cavanagh (Guitarist/Vocalist) & Tom Mckenzie (Drummer) have released Multiple Singles as well as an EP and are now set to tour the new release.
Come along, have a boogie and see what the boys are all about.

Don't miss this opportunity to see them live.